Mossel Bay day-tour From only R1 200 per person
We start our tour with a Point of Human Origin Caves tour at Pinnacle Point with a archaeology guide with fantastic scenery.
Lunch at the point Mossel Bay & visit St Blaize Lighthouse with free time. (lunch on own expenses)
Afternoon Safari Game drive at Botlierskop Game Reserve!
Oudtshoorn day-tour From only R900 per person
(All transport included from departure towns of Wilderness, George & Mossel Bay)
We start in Oudtshoon by visiting the Cango Caves for a guided heritage tour through world famous and renowned Cave system.
Visit the Cango Ostrich Farm to learn more about the largest bird in the world!
-Lunch in Oudtshoorn. (lunch on own expenses)
-Visit the Cango Wildlife Ranch and experience different mammal, reptile, bird, fish and invertebrate species. A one hour guided tour is through the Ranch give you a great perspective of the wide variety of species!
On our way back to the coast we make a stop at on the Outeniqua Pass with spectacular views over George and the Outeniqua Mountains.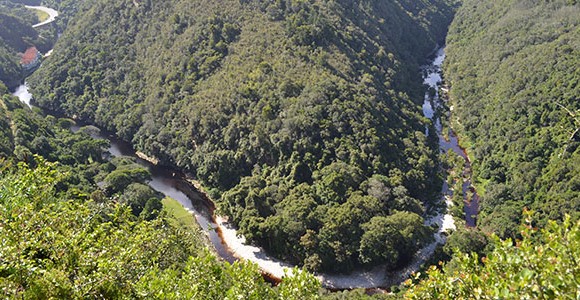 Wild Wilderness day-tour From only R950 per person
We start our day tour by visiting the Wilderness National Park. We walk the famous 'Kingfisher Trail' to the pontoon crossing to the waterfall for the duration of the morning for a wonderful experience. (6km easy walking)
Lunch in Wilderness. (lunch on own expenses)
After lunch we depart 'Map of Africa' to view the iconic lookout spot. "Paragliding available on request"
Enjoy a wonderful horse riding or quad biking experience in forest area for an fun experience!
Knysna day-tour From only R950 per person
We start our day tour visiting the Knysna Elephant Park and experience the opportunity to have a close encounter with the African Gentle Giant. Feeding and interaction session makes this one of the famous attractions in the Garden Route!
Visit the Knysna Heads lookout point for spectacular views over the lagoon and town.
Free time and lunch at Knysna Waterfront. (lunch on own expenses)
Afternoon lagoon cruise on the traditional Paddle Cruiser.
Afternoon free time in main-street of Knysna and visit Brenton on Sea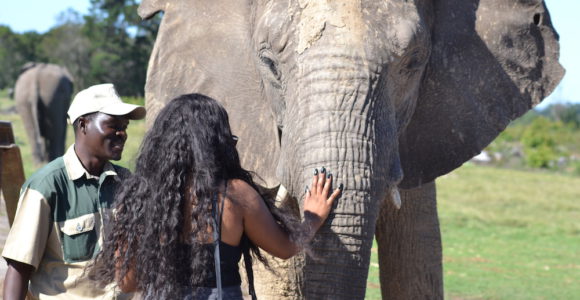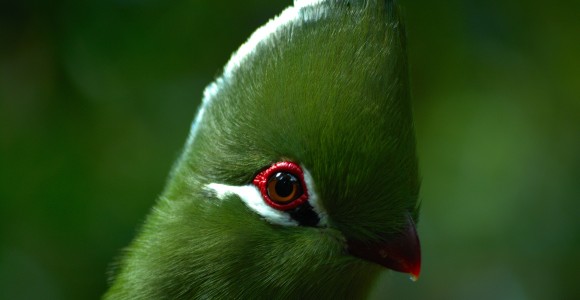 The Crags Sanctuaries day-tour From only R950 per person
We visit 3 amazing animal sanctuaries namely Birds of Eden, Monkeyland and Jukani Wildlife Sanctuary!
Visit Birds of Eden to view some of the most beautiful bird species that can be found in Southern African.
One hour guided tour in Monkeyland!
Lunch at Peppermill Cafe. (lunch on own expenses)
One and half hour guided tour at Jukani Wildlife Sanctuary to view some great Cat species!
Tsitsikamma day-tour From only R1200 per person

Visit the 'Big Tree' that is older than 1 000 years!
Visit the spectacular Garden Route National Park (Tsitsikamma section) where you will visit the picturesque suspension bridge at the Storms river Mouth with the sort 1km bridge trail. (Bloukrans bungy on request)
Lunch at the Restaurant in National Park. (lunch on own expenses)
After lunch we depart to Tsitsikamma Village where you will enjoy a zipsliding experience in Indigenous forest at Tsitsikamma Canopy Tours.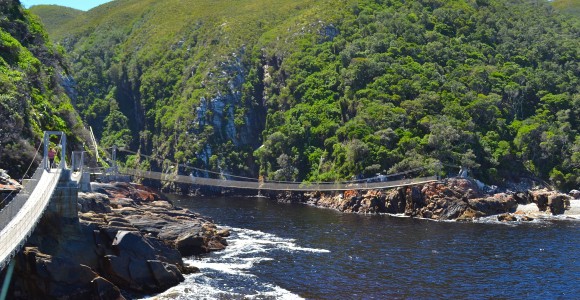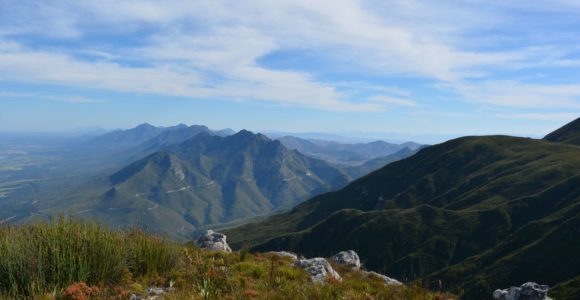 George day-tour from only R700 per person
Visit the Transport Museum before a lovely train journey up the Outeniqua Mountains with the Outeniqua Power Van "train".
Drive the scenic route through George viewing the hops area, Fancourt, iconic buildings like the Dutch Reformed Church, St Mark's Cathedral, The old Oak Slave Tree making our way through the main street, York Street.
Afternoon free time at Redberry Farm with strawberry picking session included.
Bird watching day-tour from only R500 per person
(TOUR STARTS AND END IN WILDERNESS)
Visit 2 out of 3 bird hides before heading to Morning visit to Wilderness National Park and walk the Kingfisher Trail for fantastic scenery and birdlife with guide.
Lunch in the town of Wilderness. (lunch on own expenses)
Visit 2 out of 3 bird hides before heading to Afternoon depart to 1 of 2 river estuaries in search of ocean/river birds species.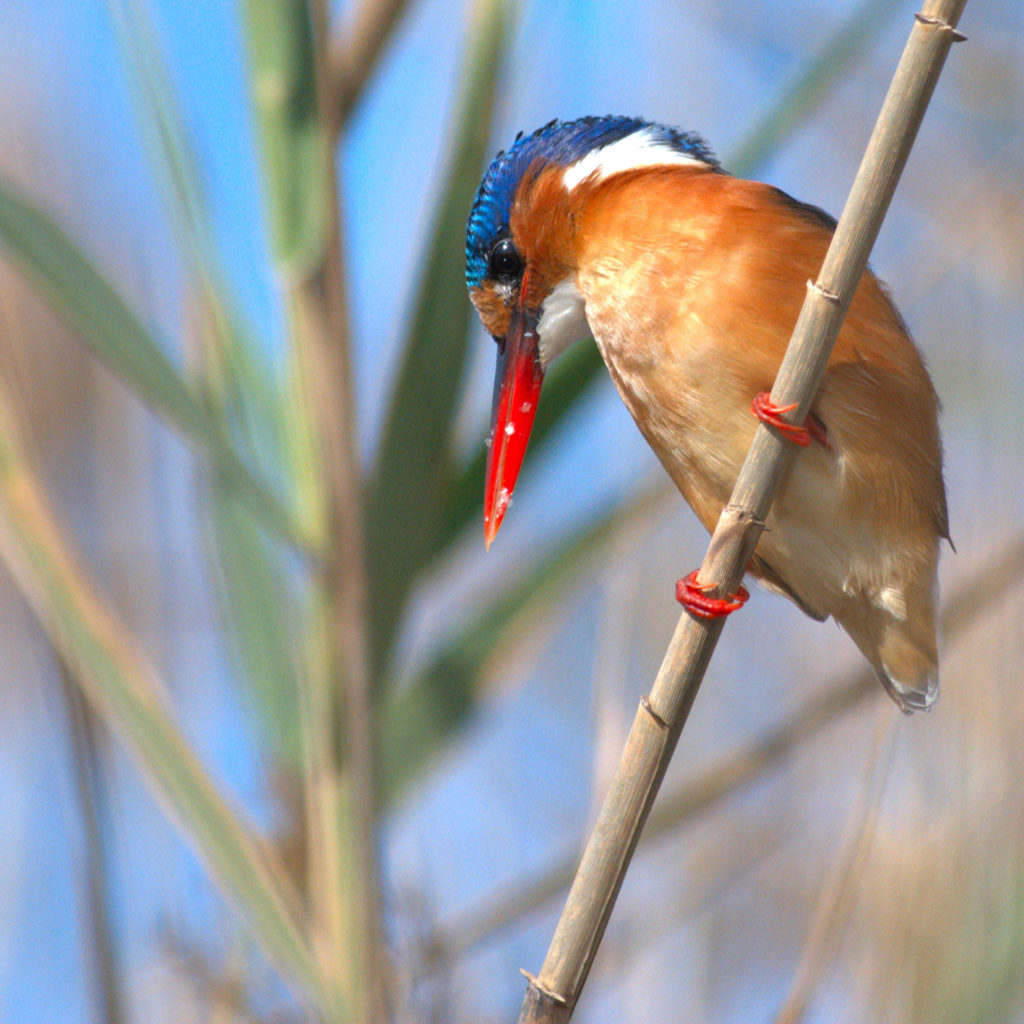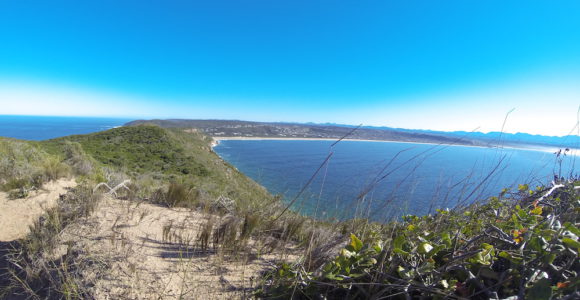 Hiking day-tour from only R500 per person
Visit Robberg Nature Reserve near Plettenberg Bay (National Monument), and walk/hike the Witsand Circuit Route that takes about 3 and a half hours.
Lunch in the beautiful town of Nature's Valley. (lunch on own expenses)
Walk/hike a forest trail in a prestine area in Nature's Valley.
Activities information and rates:
All adventure, nature and adrenaline lovers, there are more than 15 Activities for you to enjoy and choose from with R&R Tours.
You can look forward to relax in our luxury Audi or Volkswagen mini bus and enjoy a stress-free scenic drive to your destination.
The Volkswagen Mini Bus has a maximum capacity of 7 guests.
The rate of a requested activity is calculated on the distance between the pick-up point and drop-off point and the number of guests.
Here is a list of the activities that R&R Tours cover to assist tourists and guests make there Garden Route experience a memorable one: 1. Wine Tasting at Jakkalsvlei Wine Cellar 2. Sky diving Mossel Bay 3. Shark cage diving Mossel Bay 4. Deep sea fishing Mossel Bay 5. Sandboarding off 'The Dragon' dune in Vleesbaai 6. Horse riding in the WIldereness Forest 7. Paragliding in Wilderness or Sedgefield, 8. Canoeing Wilderness, 9. Swim with seals in Plettenberg Bay, 10. Kloofing Wilderness, 11. Beer tasting + Canopy tour in Tsitsikamma 12. Forest and River hike all around the Garden Route 13. Black Water tubing, 14. Bungy jumping at Bloukrans, 15. Tsitsikamma Canopy Tours We will go the extra mile to meet your needs. Rates for our activities are only calculated on request. You can also fill in an Enquiry/Booking form and we will respond to your request as quick as possible.