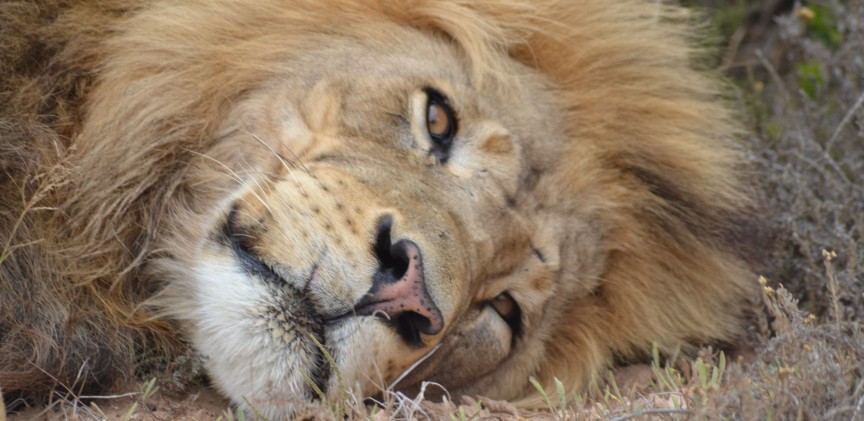 Santiago from South America took this lovely photo of a young male Lion laying just next to the road in Addo Elephant National Park.
Addo elephant park is an amazing reserve to visit and while you at it, experience the Gardern Route as well.
Join us on our next Addo National Park Tour and share this unforgettable experience!